Timeline
| | |
| --- | --- |
| 2008 | Started to study at Brno University of technology. |
| 2011 | Realized inovation of Sap-flow meter as my bachelor thesis. |
| 2012 | Started to work as C# programmer at international research centre CEITEC. |
| 2013 | Finished my engineer studies with master thesis dealing with first version of Robotic 3D scanner. |
| 2013 | Started to work at international medical research centre FNUSA ICRC. |
| 2013 | Started to study doctor studies at Brno University of Technology. |
| 2015 | Quitted the FNUSA ICRC project. |
| 2016 | Started to work at BUT - UAMT. |
| 2017 | Finished my PhD studies at BUT - UAMT. |
Research
Since I was a child, I have been interested in doing things better. That is why I started to do a website programming - I was satisfied when I was able to improve company's presentation. Also my both thesis at university has an inovative character. So, when I got an oportunity to work in applied research based on real devices and helping people, I agreed ...
CEITEC

Since 2012, I am working at partial load in Central European Institute of Technology (CEITEC) as a researcher. My work is composed from development of robotic applications for medical purposes.
More informations: http://www.ceitec.eu
Brno University of Technology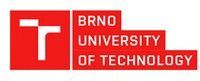 I have studied both bachelor and master studies at Brno University of Technology. At the same university, I am working at Department of Control and Instrumentation.
More informations: http://www.vutbr.cz
My projects
Running projects: